Živjo,
Upam, da današnji dan preživljaš kar se da lepo in da si pripravljena na nov izziv, ki smo ti ga pripravile pri Come and get it. :)
Hello there,
Hope you are having a wonderful day and that you are ready for a new challenge that we made for you at Come and get it. :)
Tukaj je moja čestitka:
Here is my card: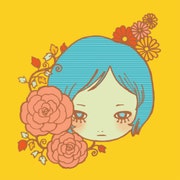 Tokratni izziv je tale recept: 1 slika (jaz sem uporabila prečudovit digi sponzorja Lemon Shortbread), 2 dodatka (bunkici), 3 papirji (papir v ozadju in pa oba kroga). Jaz verjamem, da ti bo uspelo slediti receptu in se nam boš pridružila tudi tokrat! :)
This weeks challenge is this recipe: 1 image (I used this gorgeous digi from our sponzor Lemon Shortbread), 2 embellishments (the dots), 3 paper (the one in the background and two circles). I know I will menage to follow the recipe and that you will join us! :)
Še izzivi:
Challenges:
-Crafting by design: ADD A SENTIMENT
-Seize the birthday: ANYTHING GOES
-Scrapping 4 fun #76: ANYTHING GOES
-Creative knockouts #163: ANYTHING GOES
Hvala, da me spremljaš in upam, da se nam pridružiš!
Thanks for visiting my blog and I hope you will join us!
--------------------------------------------------------
Thanks for your attention and lovely comments.